Trusted by
600+

businesses and counting.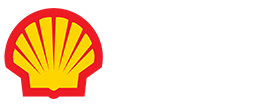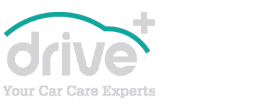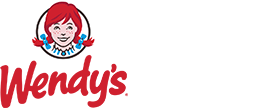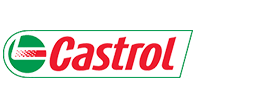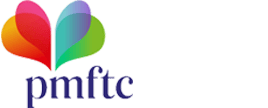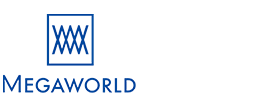 Award-WinningDigital Marketing Agency
Just as a dash of lime can redefine a dish, let us be that
Extra Oomph!

that elevates your brand from good to unforgettable.
We don't make ads.We crash culture.
WHAT WE DO
How We Can Improve Your Growth
As a digital marketing agency in the Philippines, we create digital marketing and social media campaigns that are both creative and effective. Our focus is on delivering real, measurable results for every client, ensuring each campaign not only stands out but also connects in today's fast-paced online world.
Partner with our Agency
Campaign Strategy
Crafting Winning Strategies: A Leader in Digital Marketing in the Philippines
Our in-house social strategists at Lime are the maestros of innovative campaign ideas. We design from captivating content and ads to impactful influencer collaborations. Integrated with data-driven insights and closely coordinated with our Campaigns and Accounts teams, we ensure these creative concepts not only shine but also deliver tangible results.
At Lime, we're not just about ideas; we're about turning those ideas into successful strategies that elevate your brand's digital footprint.
Social Media Management
Elevate Your Brand with Lime: The Leading Social Media Marketing Agency in the Philippines
We provide full-service social media channel management for clients on key platforms. Our dedicated Social Media Managers and Community Managers collaborate with our Paid Social, Strategy, and Content Production teams to create and execute custom social media strategies for various brands.
With this level of service, combined with our capabilities in influencer marketing we help brands expand their following and engagement on social media.
Influencer Marketing
Leading the Charge: Influencer Marketing Agency in the Philippines
Lime is at the forefront of influencer marketing, pioneering strategies that leverage Instagram, TikTok, YouTube, Twitch, and more. We understand the full spectrum of influencer marketing as a comprehensive channel, tailored to achieve diverse client goals, from boosting brand visibility to driving conversions. Our campaigns range from impactful short-term projects for immediate brand awareness to long-term ambassadorships that nurture brand loyalty.
Our unique approach blends rigorous performance data from over 160K influencers with real human insights, creative social-first strategies, and robust tracking and optimization.
Paid Social Ads
Maximizing Impact: Advertising Agency in the Philippines
We go beyond organic and influencer campaigns with our in-house Paid Social team, expertly amplifying your brand's presence. Our approach isn't just effective; it's revolutionary. We uniquely position your paid ads through brand and influencer channels across major social platforms, magnifying their reach. This potent mix of paid social prowess and influencer authenticity drives tangible results, from heightened brand engagement to increased sales and app downloads.
With Lime, experience advertising that truly connects and converts.
Content Production
Crafting Visual Stories: Production Company in the Philippines
Creativity meets expertise in our in-house video production and design department. Working alongside our Campaigns and Paid Social teams, we specialize in creating dynamic social assets for our brand partners. From captivating branded videos to custom motion graphics, AR filters, and enhanced influencer content, our creations are tailored for impact. We're not just about content; we're about vertical-first videos that command attention in today's fast-paced digital world.
With Lime, your brand's story is visually told like never before.
Website & Social SEO
Elevating Online Presence: SEO Agency in the Philippines
In the digital age, visibility is key. At Lime, we understand this better than anyone. As a leading SEO agency in the Philippines, we specialize in optimizing your website and social media platforms to ensure they rank higher in search results. Our approach is multifaceted: we fine-tune your website's content and structure while strategically enhancing your social media profiles for maximum SEO impact.
The result? Your brand not only gets found; it stands out. Trust Lime to elevate your online presence and draw the audience you deserve.
Real Case StudiesPowered by Lime Digital
Check out our portfolio to see our success in action.From
big wins

to

major transformations

, showcasing the best of what we do.
More Sample Works
DISCOVER HOW WE CAN
Amplify Your Brand with Lime Digital Asia
In today's world, social media is a game-changer for brands. It's not just about being online; it's about amplifying your brand's voice, building real connections, and sharing content that grabs attention.
With Lime, dive into the world of social media where real-time engagement, authentic conversations, and deep consumer insights come together. We help you harness the power of analytics and social listening, ensuring your messages hit the mark every time.
Social media isn't just a platform; it's a driver of website traffic, leads, and sales. Through targeted influencer partnerships and strategic paid media, we expand your reach, bringing your brand to a larger audience and boosting your online presence.
Ready to stand out, connect deeply with your audience, and set the stage for lasting success? Let's make social media work for you.
BUILD ⇢ BRAND ⇢ BOOST
With our three-pronged approach, we capture attention, solidify brand loyalty, and drive tangible conversions. From startups to industry giants, we make sure every brand not only stands out but also delivers results in the bustling digital marketplace.
Partner with our Agency
READY?LET'S TALK.
Are you looking to take your brand's social media and influencer marketing
strategy to the next level? Get in touch to discuss your goals!
Partner with our Agency