As a modern brand, you must understand the impact and potential of social media on your business's success. The digital world has revolutionized the way we do business, and tapping into this realm could be the key to unlocking your brand's full potential. This is where Lime Digital Asia, a leading social media marketing agency, steps in.
Quick Takeaways:
Social media marketing is crucial for brand success in the digital era.
A good social media marketing agency provides comprehensive services, from content creation to influencer marketing.
SEO plays a vital role in amplifying your brand's online presence.
Understanding and capitalizing on the Filipino digital landscape can significantly boost your brand's success.
The Power of Social Media in Digital Marketing
Social media has become an indispensable tool for businesses worldwide, especially in Manila, a city teeming with social media-savvy consumers. With over 44 million Filipinos active on social media, it's evident why it has become a central strategy of any top digital marketing agency in the Philippines.
Transforming Traditional Marketing
The traditional marketing strategies that dominated the Filipino market are steadily giving way to more digital approaches. One notable example is Jollibee, a famous Filipino fast-food chain, which has successfully leveraged social media to extend its reach and engage with its target audience. This is a testament to the potential of social media in transforming businesses.
Choosing the Right Agency: How Social Media Marketing Agencies Work
Selecting the right social media marketing agency near you could be the difference between success and failure.
Comprehensive Services
The services offered by a social media marketing agency can range from content creation and social media advertising to SEO optimization and influencer marketing. Lime Digital Asia specializes in these areas, ensuring that your brand stands out in the crowded digital space.
Success Stories
Our projects speak for themselves. Take, for instance, our collaboration with Wendy's, where we helped reach 27.9 million new customers and engage 1.4 million users across social media within a year.
Vetted Influencer Partnerships
Influencer marketing is a key component of social media marketing. We've developed strategic partnerships with influencers, ensuring that your brand gets recognized and receives the attention it deserves.
Importance of SEO in Social Media Marketing
SEO and social media marketing go hand in hand. A competent SEO specialist can enhance your social media presence, ultimately driving more traffic to your website.
SEO: The Game Changer
SEO, or Search Engine Optimization, is key to improving your website's visibility. By integrating SEO in your marketing strategy, your brand becomes more accessible to potential customers, enhancing your chances of success in the dynamic Manila business landscape.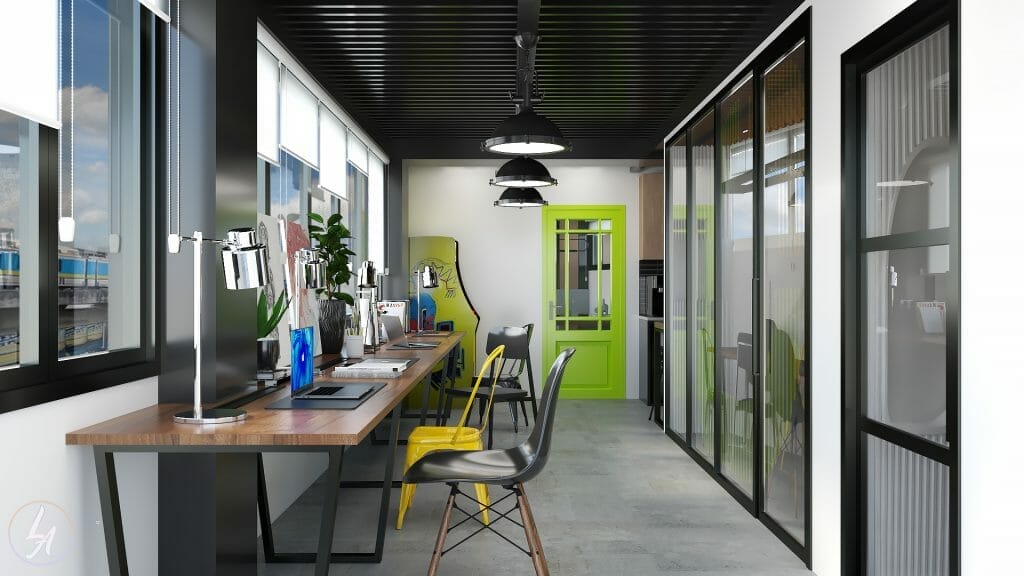 Lime Digital Asia: Your Partner for Success
As one of the top 10 advertising agencies in the Philippines, Lime Digital Asia is committed to bringing your brand to the forefront. Our team puts their expertise into action to ensure your marketing strategies always hit the mark.
How We Stand Out
By aligning your marketing goals with proven strategies, we help your brand establish a strong online presence. Our comprehensive suite of services including SEO, influencer marketing, and social media advertising ensures that your business will thrive in the competitive digital landscape.
Our Commitment to Your Success
Your success is our success. We are dedicated to helping your brand reach its potential and beyond. This commitment to our clients is what sets us apart from other agencies.
/imagine prompt: An ultra-realistic art of a team of professionals at Lime Digital Asia, all working on their devices, focused and determined. The color temperature is cool, set in a professional work environment with the promise of success in the air. –v 5.2 –ar 16:9 –stylize 1000
A Peek Into Our Process
The process of driving success through social media marketing is complex and multi-faceted. It's not a mere task of creating content and hitting publish; it requires strategic planning, consistent effort, and ongoing optimization.
/imagine prompt: A pop-art style image displaying a labyrinth with various stages of social media marketing plotted along the path, leading to a trophy symbolizing success. The color temperature is bright and vibrant, reflecting the dynamic nature of the process. The atmosphere is engaging and challenging. –v 5.2 –ar 16:9 –stylize 1000
Research and Analysis
The first step is understanding your brand, from its unique selling points to its target audience. Coupled with an in-depth analysis of market trends and competitor strategies, we craft a custom-fit social media marketing plan – one that speaks to your brand and appeals to your audience.
Tailored Strategy
Based on our comprehensive research, we tailor a strategy that will resonate with your target audience. By identifying the best social media marketing platforms for your brand, we optimize reach and engagement.
Execution and Monitoring
Once the plan is set, we execute it flawlessly. But our job doesn't stop there. We continually monitor analytics to track performance, fine-tuning our strategies as needed to maximize your return on investment.
/imagine prompt: A digital illustration of a control room with multiple screens showing different social media platforms and their respective analytics. The color temperature is cool, reflecting a high-tech environment. The atmosphere is focused and analytical. –v 5.2 –ar 16:9 –stylize 1000
Reporting and Optimization
Lastly, we provide comprehensive reports detailing the results of our efforts and the next steps to further optimize your social media presence. We believe in transparency – you're always in the loop about your brand's online performance.
Staying Ahead of the Curve
In the fast-paced world of social media, staying ahead of the curve is crucial. At Lime Digital Asia, we pride ourselves on our keen ability to anticipate trends and shifts in the digital landscape.
Embracing Emerging Platforms
We're not just limited to the popular platforms like Facebook, Instagram, or Twitter. We understand the potential of emerging platforms like TikTok. Through our TikTok for business strategies, we help brands reach a younger, more engaged audience.
Adaptive Strategies
As a top digital marketing company in the Philippines, we always adapt our strategies to align with current trends. We stay up-to-date with changes, be it algorithm updates or new features, to ensure your brand is always at the forefront.
The Filipino Advantage
Understanding the unique Filipino digital landscape is integral to our operations. Considering the Philippines' digital marketing landscape, we tailor our strategies to resonate with local consumers.
Localized Content
Our strategies are not just about reaching Filipinos, but also about connecting with them. We craft localized content that appeals to the Filipino audience, effectively bridging the gap between your brand and its potential consumers.
Influencers: The Filipino Way
Filipinos highly relish personal connections and this is where influencer marketing shines. Collaborating with popular Filipino influencers, we foster a genuine connection between your brand and its audience.
Frequently Asked Questions
What makes a good social media marketing agency?
A good social media marketing agency understands your brand and its goals, crafts tailored strategies, executes them meticulously, monitors their performance, and refines these strategies based on results.
Why is social media important for brands?
Social media provides a platform for brands to reach a wide audience, engage with customers, increase brand visibility, and boost sales.
How does influencer marketing work?
Influencer marketing involves partnering with influencers relevant to your brand. These influencers promote your brand to their followers, helping to increase brand awareness and trust.
Wrapping Up
Harnessing the power of social media can fuel your brand's success. As one of the top social media marketing agencies in the Philippines, Lime Digital Asia has the expertise, strategies, and dedication to take your brand to new heights. Explore our success stories and learn more about our services. Connect with us today and let's achieve digital excellence together.