From humble beginnings to rapid digital transformations, the advertising landscape in the Philippines has experienced significant shifts throughout its history. This incredible journey is not only a reflection of the Filipino people's resilience and adaptability but also speaks volumes about the country's thriving marketing industry.
In this first segment, we explore the evolution of advertising in the Philippines, highlighting the contributions of various professionals and agencies that have helped shape the industry's current status. Also, we will delve into how Lime Digital Asia, a leading digital marketing agency, can help you harness the power of advertising to catapult your business to new heights.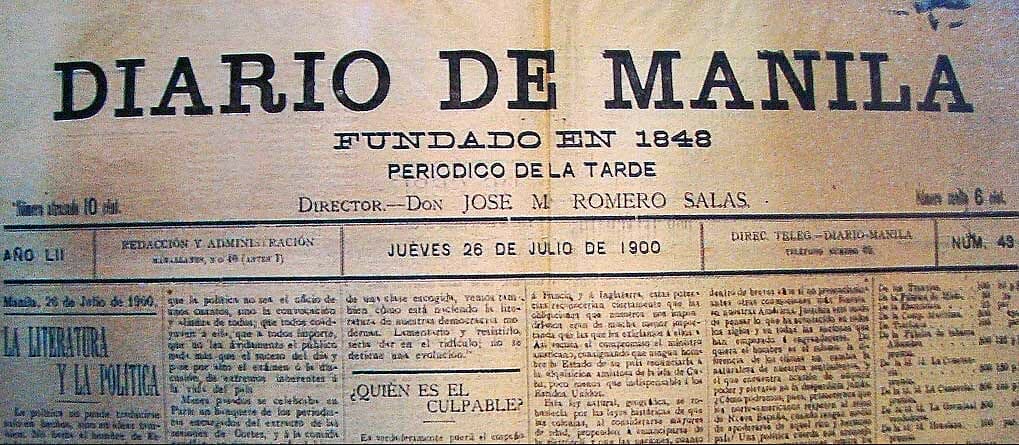 A Glimpse into Philippine Advertising History
The story of advertising in the Philippines can be traced back to the late 19th century with the arrival of the first newspapers. Publications like "Diario De Manila" and "El Heraldo Filipino" paved the way for print ads, which quickly gained popularity among journalists and businessmen alike.
The Golden Age of Philippine Advertising
In the 1950s, the country entered what is now referred to as the "Golden Age" of advertising. The Philippines saw the emergence of numerous professionals who specialized in advertising and employed creative strategies that resonated with the local market. This period witnessed the birth of timeless ad campaigns by powerful businesses like San Miguel Corporation and Philippine Airlines that aimed to embody the Filipino spirit. The success of these campaigns catapulted Filipino advertising into international spotlight.
Embracing the Digital Era
Fast-forward to the present day, and the Philippines has come a long way from its print-advertising-only days. With the boom of the internet and rapid digitalization, advertising now spans various platforms, from traditional print and TV to the digital realm.
The digital marketing landscape in the Philippines has opened up new horizons for marketers and business owners alike. Social media marketing, influencer marketing, search engine optimization (SEO), and local SEO are some of the key components that continue to reshape the industry's contours.
The Role of Advertising Agencies in the Philippine Market
As advertising in the Philippines continues to evolve, agencies play a crucial role in navigating these changes and addressing the diverse needs of the market. Advertisement agencies nowadays are far more sophisticated and specialized than those in the past, effectively catering to the unique demands of their clients.
Social Media and Influencer Marketing in the Philippines
Amid the surge in popularity of various social media platforms like Facebook, Instagram, and TikTok, advertising agencies in the Philippines have shifted their focus towards creating highly engaging, targeted content.(marketing-company-philippines-success-guide/)
The influence of Philippine celebrities and social media personalities is undeniable, and this has given rise to influencer marketing. Local advertising agencies like Lime Digital Asia offer customized influencer marketing strategies that resonate with the distinct interests of Filipino customers while ensuring their clients' brands are consistently maintained on the digital frontier.
Leveraging the Power of SEO
Search engine optimization, widely known as SEO, is a proven marketing tactic. By optimizing your website and content with relevant keywords, you can improve your online visibility, attract more organic traffic, and increase your ROI. Partnering with the top SEO company in the Philippines such as Lime Digital Asia can help you stay ahead in the competitive market.
Navigating the Emerging Platforms: TikTok Advertising
With the rise of TikTok as a global phenomenon, now is the perfect time for businesses to adopt it into their advertising arsenal. A TikTok for business guide can help you understand how to harness the app's advertising potential and reach a wider audience. By collaborating with experts at Lime Digital Asia, you can create amazing TikTok ad campaigns to increase your brand's visibility and engagement.
Timeless Filipino Advertising Campaigns and Their Impact
In the past decades, Philippine advertising has produced some of the most memorable and iconic ad campaigns that have greatly impacted local and international audiences alike. Let's take a closer look at these campaigns and the lessons we can learn from their success.
"Kahit Isang Araw Lang: Unity Run" – Fostering Unity Through Running for Education
The "Kahit Isang Araw Lang: Unity Run", held on January 22, 2010, gathered over 50,000 participants across Luzon, Visayas, and Mindanao to run for a noble cause – providing free college education. In partnership with UNTV and DepEd, the event led to the establishment of La Verdad Christian School in Caloocan City, where 200 scholars received free education, books, uniforms, and meals. By fostering unity and dedication to education, this event highlights the power of advertising in driving social change and inspiring communities.
"Angat sa Iba" – Sarsi's Celebration of Filipino Pride
Sarsi's "Angat sa Iba" ad campaign from the late 1980s and early 1990s was a true testament to Filipino pride and creativity. This groundbreaking commercial, crafted by industry leaders like Herminio Ordoñez, Nonoy Gallardo, and Teddy Catuira, combined a sophisticated melody composed by Maestro Ryan Cayabyab with a futuristic visual storyline. As part of RFM Cosmos Bottling Corporation's series of ads, "Angat sa Iba" showcased a commitment to celebrating the Filipino spirit and still stands as a shining example of Philippine advertising history.
"Kwentong Jollibee" – The Power of Storytelling in Advertising
Jollibee, the most-loved Filipino fast-food brand, effectively leveraged storytelling in their "Kwentong Jollibee" ad campaign. By narrating relatable, heartwarming stories of love, family, and friendships, Jollibee was able to emotionally connect with their audience. The campaign's success proves the importance of incorporating storytelling into advertising, as it adds a personal touch that transcends mere product promotion.
Lime Digital Asia: Crafting Tailored Advertising Solutions for Filipino Brands
To make the most of your advertising efforts, it's crucial to collaborate with a reputable marketing agency specializing in your target market. Lime Digital Asia offers a multitude of advertising solutions tailored to Filipino businesses, making it one of the most sought-after agencies in the Philippines.
Social Media Advertising and Community Management
Lime Digital Asia's team of experts can help you create targeted and cost-effective social media advertising campaigns, designed specifically for your target audience. Their robust social media community management services ensure that your brand remains relevant and exciting to your audience, giving it a competitive edge in an ever-growing market.
User-Generated Content and Monitoring
To generate authentic and unique content for your brand, Lime Digital Asia's user-generated content strategies make use of the unparalleled creativity of your audience. By monitoring social conversations in real-time with their social media listening services, they can identify trends, insights, and areas for improvement to keep your brand ahead of the curve.
Results-Driven SEO Strategies
As the best SEO company in the Philippines, Lime Digital Asia offers comprehensive SEO services, including local SEO, to ensure your brand ranks higher on search engines. Their data-driven approach guarantees improved online visibility, leading to increased organic traffic and a better ROI.
Choosing the Right Advertising Agency in the Philippines
Navigating the vast selection of advertising agencies can be overwhelming. But armed with a strategic plan and an understanding of your brand's needs, you can find the right partner to propel your business to success. Here's an in-depth guide to choosing the most suitable advertising agency for your brand in the Philippines.
Define Your Advertising Objectives
First and foremost, you need to establish a clear set of advertising objectives. Think about what you want to achieve with your campaign – whether it's increasing brand awareness, driving conversions, or acquiring new customers. Having a well-defined goal will not only make it easier to select a suitable agency but also help you measure the success of your advertising efforts.
Research and Evaluate Agencies
Create a list of potential advertising agencies by visiting their websites and looking at their projects. Study their past work and read client testimonials to gauge their expertise in your industry and the quality of their work.
Consider the services they offer, such as social media advertising, influencer marketing, SEO, and content creation, to determine if they match your brand's goals and requirements.
Schedule a Consultation
To get a better understanding of what each agency can offer, don't hesitate to contact them and schedule a consultation. During the consultation, ask about their approach to advertising, their experience working with brands like yours, and the team members who will be handling your campaign. This will give you a clear idea of the agency's capabilities and work style.
Assess Their Communication and Transparency
Transparent communication and regular progress updates are crucial in ensuring a successful partnership with an advertising agency. During the consultation, ask about their reporting procedures, response times, and problem-solving strategies. This information will help you assess whether they are committed to maintaining open lines of communication and delivering the desired results.
Compare Cost and Value
While cost is an important consideration, it's crucial not to base your decision solely on the price. A higher-priced agency may offer more comprehensive services, extensive experience, or better results. At the same time, a lower-cost agency could be a better fit if they are tailored specifically for your target market and deliver results that align with your budget.
When comparing costs, consider the overall value each agency brings to the table. Examine their track records and assess their commitment to growth and innovation in the ever-changing advertising landscape.
Lime Digital Asia – Your Top Advertising Agency Choice
With a deep understanding of the Filipino market, Lime Digital Asia stands out as a top advertising agency choice in the Philippines. Their wide range of services, from social media and influencer marketing to SEO and content creation, ensures you have all the tools necessary to create and launch a successful advertising campaign. Their team of experts focuses not only on driving immediate results but also on fostering long-term brand growth.
The Future of Advertising in the Philippines and the Role of Digital Marketing Agencies
As the Philippines' advertising industry continues to grow, digital marketing agencies play an increasingly vital role in molding its future. They listen and adapt to emerging trends, respond to ever-changing consumer preferences, and stay agile in a constantly evolving landscape.
Harnessing the Power of Emerging Technologies
The advertising industry is constantly reshaped by new technologies, such as artificial intelligence (AI), virtual reality (VR), augmented reality (AR), and even blockchain. By staying up-to-date with these advancements, digital marketing agencies can devise innovative strategies that speak to their audiences in fresh and exciting ways.
Personalization and Hyper-Targeting
As consumer data becomes more accessible and the market grows more competitive, personalization and hyper-targeted advertising will become increasingly important. Agencies must harness the wealth of available data and employ sophisticated marketing tools to craft campaigns that resonate deeply with specific segments of the target audience.
The Rise of Ethical Advertising
Social responsibility and ethics are taking center stage in the world of advertising. Agencies will have to balance their client's business objectives with the consumers' demands for transparency and sensitivity. By embracing ethical advertising practices, they can foster trust with their audiences and contribute to a more responsible industry.
Continuous Adaptation and Learning
The future of advertising is uncertain, and the only way to stay ahead of the curve is through continuous adaptation and learning. Digital marketing agencies must remain vigilant in monitoring industry changes, analyzing trends, and updating their skillsets accordingly.
Lime Digital Asia: Leading the Way to the Future
As a leader in the advertising industry, Lime Digital Asia is passionately committed to staying ahead of the industry's ever-changing landscape. With a comprehensive range of services, a results-driven approach, and a forward-thinking mindset, Lime Digital Asia ensures that their clients flourish in the world of advertising.
By keeping a finger on the pulse of emerging trends, understanding the unique needs of the Filipino market, and consistently delivering exceptional results, Lime Digital Asia is your ideal partner for navigating and conquering the dynamic world of advertising in the Philippines.
In conclusion, the advertising industry in the Philippines has come a long way and is poised for even greater success. Digital marketing agencies play an essential role in shaping the future of advertising and creating a thriving ecosystem where brands and consumers can connect and flourish. As your trusted advertising partner, Lime Digital Asia is committed to helping you capitalize on these opportunities and achieve new heights of success. So, what are you waiting for? Get in touch with Lime Digital Asia today, and let your brand take the spotlight in the evolving advertising landscape of the Philippines.