In a rapidly evolving digital landscape, businesses need to constantly innovate and adapt their marketing strategies to stay competitive. In countries like the Philippines, where internet usage and social media engagement are among the highest globally, an agile and localized digital marketing approach is critical for success. This guide explores how to craft a winning digital marketing strategy for the Philippine market, focusing on the unique needs and preferences of Filipino consumers and businesses.
Understanding the Filipino Digital Landscape
Before diving into specific strategies, it is essential to understand the unique aspects of the Philippine market. Some key characteristics include:
High Internet Penetration: The Philippines has one of the highest internet penetration rates in Southeast Asia, with over 73 million internet users in 2020.
Social Media Power: Filipinos are known to be avid social media users, spending an average of almost four hours a day on various platforms. With Facebook being the most dominant platform, other sites like Instagram, Twitter, and LinkedIn also maintain substantial user bases.
Mobile-first Culture: With over 118 million mobile phone subscriptions, Filipinos are heavily reliant on mobile devices for communication, entertainment, and shopping. Mobile-first approaches to digital marketing are essential for reaching the majority of the market.
Localized Content: For enabling better connect with Filipino customers, it is important to recognize the significance of local languages and cultural nuances. Brands that prioritize engaging, authentic and contextual messaging tend to perform better among Filipino audiences.
Crafting a Comprehensive Digital Marketing Strategy
Creating a successful digital marketing strategy for the Philippine market involves multiple channels and tactics. Here are some of the core elements to include:
Develop a Strong Online Presence
A strong online presence forms the foundation of a successful digital marketing strategy. This requires an engaging, user-friendly website that effectively communicates your brand message to potential customers. Partnering with an established digital marketing company in the Philippines like Lime Digital can streamline website design, development and optimization, ensuring your site ranks well on search engine result pages and appeals to local audiences.
Utilize Social Media Marketing
Given the high level of social media engagement among Filipinos, an active and strategic presence on platforms like Facebook, Instagram, and Twitter is crucial. Consider the following approaches for social media marketing:
Create a content plan that includes regular updates, engaging visuals, and relevant information for your target audience
Develop Facebook and Instagram Ads tailored to the Filipino market
Use localized language and cultural references to resonate with local customers
Leverage influencers and local celebrities to promote your brand
Invest in Search Engine Optimization (SEO)
Having a well-optimized website is critical for driving organic traffic and increasing your brand's visibility and credibility. Some SEO tactics specifically for the Philippine market include:
Researching and targeting relevant local keywords
Creating high-quality, localized content that incorporates targeted keywords
Ensuring website is mobile-friendly
Building quality backlinks from reputable local sources
Opt for Content Marketing
Creating valuable, engaging content that appeals to the local market can enhance brand recognition and generate leads. Examples include:
Blog posts on topics relevant to the Filipino market
Video content featuring local influencers or addressing local issues
Case studies or success stories about Filipino businesses
Leverage Email Marketing
Email marketing remains an effective channel for reaching potential customers, especially when tailored to the local market. Consider the following tactics:
Create personalized email campaigns targeting different customer segments
Offer exclusive promotions or incentives for the Filipino market
Compose well-timed newsletters that provide valuable information to subscribers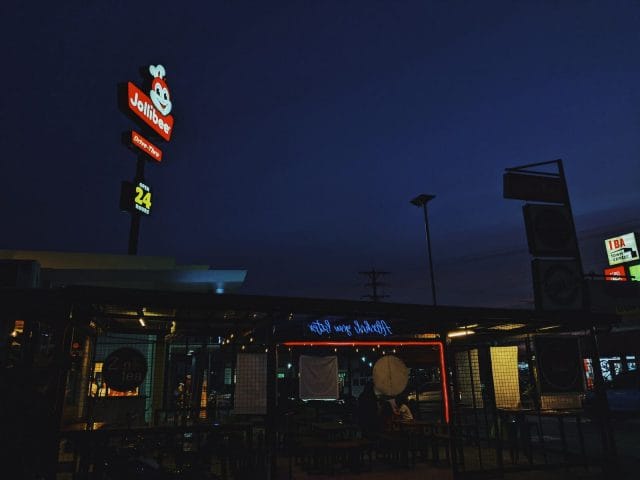 Case Study: Jollibee's Success in Digital Marketing
Jollibee, a leading Filipino fast-food chain, serves as a great example of a brand successfully leveraging digital marketing strategies. A few key factors of Jollibee's digital success include:
Memorable, Emotional Campaigns: Jollibee's advertisements often feature heartwarming stories or emotional connections that resonate with the Filipino audience, ultimately making them highly shareable on social media.
Local Influencer Partnerships: Jollibee has collaborated with numerous Filipino influencers and celebrities, such as Anne Curtis, Sarah Geronimo, and Bamboo, helping the brand appeal to different segments of the market.
Active Social Media Presence: Jollibee maintains a strong presence on various social media platforms, posting regular updates and engaging content to keep audiences hooked.
Localized Content: By incorporating local culture, language, and humor into their content, Jollibee effectively builds a strong connection with Filipino audiences.
Analyzing and Adapting Your Strategies
No digital marketing strategy is complete without analytics and adaptability. Consistently track your campaigns' performance and analyze the results to determine any necessary adjustments. Additionally, the Philippine market frequently witnesses new trends and shifting preferences, so businesses must stay agile and responsive to those changes.
Don't hesitate to seek professional assistance in crafting and implementing digital marketing strategies for the Philippine market. Collaborating with a digital marketing company in the Philippines like Lime Digital ensures comprehensive solutions tailored to the unique needs of Filipino businesses and customers and guarantees maximized results. To get started, contact Lime Digital for customized digital marketing recommendations and support.
By following the steps outlined in this guide and staying informed on market trends, you can successfully create and execute a digital marketing strategy that drives exceptional results in the Philippine market.
Embracing Local Tastes and Preferences: A Key to Success in the Philippine Market
Understanding and embracing local tastes and preferences is crucial when crafting a tailored digital marketing strategy for the Philippine market. The Filipino audience appreciates a genuine connection with brands and is more likely to engage with culturally relevant content. Here are some ways to establish such connections:
Celebrate Local Festivities and Holidays
Showcase your brand's appreciation for the local culture by celebrating Philippine holidays and festivities, such as:
National Heroes Day
Independence Day
Christmas and New Year Celebrations
Sinulog, Panagbenga, and Kadayawan festivals
Create content around these occasions and share it on your social media platforms, website, and email marketing campaigns incorporating a variety of media formats like images, videos, and GIFs.
Highlight "Filipino Pride"
Filipinos take great pride in their heritage, local brands, and local success stories. You can leverage this sentiment to build a strong connection with your target audience by highlighting elements of Filipino pride in your marketing efforts. For instance:
Collaborate with local brands, suppliers, and artisans
Share stories about Filipino heroes, historic moments, or success stories
Showcase your brand's commitment to uplifting the lives of Filipinos or supporting local causes
Use Local Language and Cultural Elements
While English is widely spoken in the Philippines, using the local languages (Tagalog, Bisaya, or other regional dialects) can personalize your marketing messages and make them more relatable to your target audience. As appropriate, use familiar expressions, idioms, or slang that resonate with local Filipinos.
Additionally, incorporate Filipino cultural elements in your marketing materials to enhance relatability. Design elements, color schemes, and visual cues that evoke Filipino culture can make your brand more appealing in the local market.
Top Philippine Brands Excelling in Digital Marketing: Lessons to Learn
Many Filipino brands have successfully harnessed the power of digital marketing to gain a formidable market presence. Examining their success stories can offer valuable insights and inspiration for your brand's digital marketing efforts.
Bench
The retail giant Bench has been successful in building an online presence with their engaging content and mix of local and international influencers. Some key takeaways from Bench's digital marketing strategy include:
Consistent branding across all channels
Use of both local and foreign celebrities to cater to diverse target audiences
Highly visual content featuring curated lifestyle, fashion, and beauty tips
Engaging social media campaigns and collaborations
Globe Telecom
Globe, one of the leading telecom providers in the Philippines, has an extensive digital marketing strategy focused on providing a consistent customer experience across various channels. Lessons from Globe's digital marketing efforts:
Effective use of storytelling in advertisements, evoking emotional responses from the audience
Strong social media presence with regular updates and relevant content
Leveraging user-generated content and influencer campaigns for brand promotion
Sunnies Studios
Sunnies Studios, a Filipino eyewear brand, has made a name for themselves by creating an aspirational lifestyle around their products through strategic digital marketing tactics. Some key takeaways from their strategy include:
Cohesive brand aesthetic across all content
Effective use of influencer collaborations, featuring popular local personalities
Active engagement with customers on social media through comments and user-generated content
Visually appealing content that focuses on product presentation and lifestyle context
Conclusion: Stay Ahead of the Competition in the Philippine Market
The Philippine market represents a wealth of opportunities for brands willing to invest time and effort in understanding and catering to local customers' preferences. Embracing local culture, staying agile, and continuously optimizing digital marketing strategies will ensure long-term success in this highly competitive market.
By following this guide and engaging a trusted digital marketing company in the Philippines like Lime Digital, you can navigate the ever-changing digital landscape and create lasting connections with your Filipino customers. Don't hesitate to contact Lime Digital for expert support in crafting targeted, effective digital marketing campaigns for the Philippine market. Your journey to embracing the Philippine market and securing a competitive edge starts now.