DIGITAL ADVERTISING

THAT'S BACKED BY DATA AND FUELED BY CREATIVITY.
Every business needs an expert marketing team backing them.
Lime Digital Asia, a cutting-edge digital marketing agency, specializes in crafting custom social media strategies to suit the unique needs of each client.
By leveraging the power of social media platforms like Facebook, Instagram, TikTok, and Youtube, Lime Digital Asia helps businesses of all sizes enhance their online presence, drive engagement, and increase their bottom line.
See Our Success Stories
We
Launch, Scale, And Supercharge

Businesses Of All Sizes, Industries, And Revenue Models.
From Mom-&-Pops to Global Enterprises. We bring all the tools & services businesses need to expand their digital presence.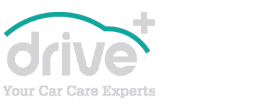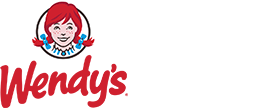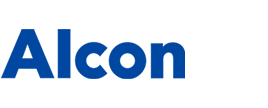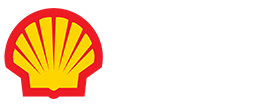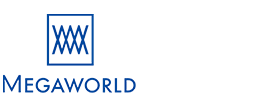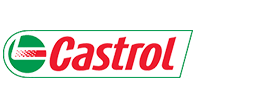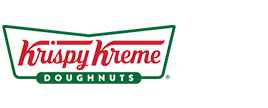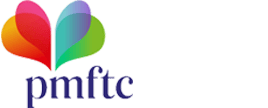 WHAT WE DO
9 Ways How We Can
Improve Your Business
A Trusted Partner to Industry Leading Brands
Some of
our Credentials
We take strategy, data, and the best digital marketing practices and utilize them to transform brands, create powerful identities, build strong relationships, and position organizations for the global market.




⭐⭐⭐⭐⭐
``In this ever fast-changing world of business and technology, partnering with Lime Digital Asia has tremendously helped our business reach new heights. From improving branding, expanding our customer base, and making record profits, we could not be happier to work with one of the industry's best to further sustain our business growth in years to come.``
⭐⭐⭐⭐⭐
``Lime Digital Asia helped us get to where we are now. The team is a very innovative, creative, and talented group that helped us launch and produce results.``
From the blog
Are you here
to learn?
At Lime Digital Asia, we embody our beliefs – functioning as a top-tier B2C digital marketing agency in the Philippines, we generate exceptional marketing content that aids you in elevating each aspect of your strategy. Here are our newest articles:
More Content
LIME DIGITAL ASIA - Leading the Way in Digital Marketing
Award-Winning Digital Marketing Agency
from the Philippines Envisioning Growth Across Asia.
Lime Digital Asia is a dynamic and innovative digital marketing agency based in Manila, Philippines. As a full-service digital agency, we specialize in social media marketing, advertising, and strategy. Our team of experts utilizes the latest digital marketing practices to create unique and effective strategies that align with our clients' vision and help them succeed in their respective industries.
With our expertise and insights, we provide streamlined solutions that perfectly match the goals of any business. Our specialists in multiple disciplines ensure that we deliver high-quality results for our clients, both in local and international markets.
A Full-Service Digital Marketing Agency
We are steering towards a highly advanced future, where effective digital transformation is crucial to gain a competitive edge and a fighting chance in an ever-connected world. Lime Digital Asia is a full-service agency, that helps businesses in the Philippines and beyond grow and convert through competitive strategies and services on digital marketing, branding and strategy, web design, and more.
Looking for a good reason to choose us? We'll give you five.
1) Strategy and Data Focused
The ability to obtain and analyze crucial data is what makes a good digital marketing agency in the Philippines. Every part of what we do, from our lead generation strategies, social media marketing, SEO, or web design, relies heavily on the valuable data related to your business.
Although we like to think out of the box and do work that is unprecedented, unexpected, and unconventional, we don't neglect to take strategy and data into account, ensuring that every step we take and work we deliver fulfills the needs and matches the unique identity of your brand and market.
Our strategy-led services make Lime Digital the bridge that connects you from your conceived strategy to execution, aligning your goals to the needs of your customers.
2) Customer-Centric as Ever
While we strive to make you, as our valued clients, happy, we don't forget to think about your customers. We believe that in order to make your brand truly stand out, we need to be centered on what your customers and audience want.
Lime Digital is as customer-centric as ever, putting your people at the top of our priorities. Everything we do is aimed at making your customers happy and engaged, which translates to brand affinity, enduring relationships, solid returns, and a dazzling reputation for your business.
3) Boutique Level of Commitment
With creative passion and dedication in our arsenal, we strive to provide an unprecedented level of commitment to every design, post, or content we provide. We value our clients as much as they value their businesses, and it is through our undying commitment that we help your business grow and transform in this digital-first corporate scene.
4) Hands-On Approach
Digital marketing comprises a vast range of different strategies, techniques, and work. But despite that, we make sure to give our full attention to everything we do. Our hands-on approach allows us to create tailored strategies that truly align with your brand and uncover personalized results that reflect who YOU are to your market.
With Lime Digital, you are never left hanging. You are guaranteed to have a digital marketing agency in Manila closely involved in every step of the process and working with you to bring your business forward.
5) Global Scale Delivery
Here at Lime Digital, we never play it safe. We like to think BIG, creating strategies and results that position your brand for the global scale. We believe in little milestones, but throughout every aspect of our service, we deliver results that can transform your brand and drive your business forward.
Believe us when we say that your brand has the capacity to reach greater heights. We have big dreams and visions for you, but that's not all — we also know how to deliver and yield sustainable growth and a neighborhood name for your brand.
At Lime Digital Asia, we analyze each company's needs and formulate a strategic plan that ensures your brand stands out among your competitors. Our sustainable, intelligent, and accurate solutions accompany your business through the results, helping you generate quality leads and higher revenue.
Choose Lime Digital Asia as your trusted digital agency and let us help you achieve your business goals through effective digital marketing strategies.
This is Lime Digital Asia
Backed by years of experience in the digital marketing scene in the Philippines, a team with outstanding skills and high levels of commitment, a history of creative thinking, passion, and innovation, Lime Digital can get you results that meet and exceed global standards.
Up-to-date SEO Services Tailored for Top Rankings in SERPs
Do you want to be seen in the top rankings of SERPs? Our digital marketing agency is here to help with that. We have the best SEO practices to help you outrank your competitors and achieve the success you deserve. We do a thorough analysis of your website and plan a strategy that will take you to the top.
Our team is composed of experienced SEO professionals who have the knowledge and tools to use the three essential phases of search engine optimization: technical SEO, on-page SEO, and local SEO. We also make sure to include SEO copywriting, technical development, and a comprehensive link-building process.
We strive to make our services up-to-date and tailored to your individual needs. Our experts will help you reach the highest rankings on search engine result pages with their years of experience and expertise. Get in touch with us today and let us help you reach the success you deserve.
Tailor-fit PPC Campaigns with Accurate Ads
At Lime Digital Asia, we're dedicated to making sure that every cent you invest comes back as a dollar. We start with comprehensive keyword research to identify what's most likely to bring in customers, then create compelling ads that showcase the advantages of your services. All of this ensures that your brand is seen by the people who matter most: your target customers.
We take the guesswork out of the equation, so you can be confident that your investment is paying off. We understand the importance of getting your message across in the most effective way, so we craft ads that make sure your brand is appearing in the right places.
Our goal is to ensure that you're getting the maximum return on your investment. We want to make sure that every penny you spend is leading to conversions, and that you're getting the best possible results from your PPC campaigns. With our expertise, you can trust that you're in good hands.
Take Your Online Presence to the Next Level with Our Social Media Agency
In the ever-evolving digital landscape, having a strong social media presence is essential to success in both B2B and B2C industries. Lime Digital Asia offers tailored social media marketing strategies to help boost your brand's visibility and increase conversions. Our custom campaigns are designed to showcase our partners' products and services, and their vision, and provide an avenue for them to connect with their customers. By relying on our expertise to guide you in the social media world, you'll have the opportunity to stand out amongst the competition and reach the pinnacle of success.
Our strategies are proven to produce results, delivering consistent optimization and a steady rise in sales figures. Let us show you how your business can take the next step forward and become part of the top 1% in your industry. With Lime Digital Asia, you'll be able to experience the power of social media and the impact it can have on your brand.
We Only Develop Effective Websites That Attract Your Visitors
In the 21st century, more and more people are logging onto the internet every day. Having a website that looks great and functions properly is a great way to reach potential customers and build relationships with them. Whether you are selling a product or a service, having an informative and well-made website is essential to get the word out and increase your customer base. With our SEO and content marketing services, you can create an online store that generates more income.
If you want to take advantage of the many benefits of having a website, our digital agency can provide you with the tools you need. We design user-friendly interfaces and make sure that your customers are engaged and entertained while browsing your site. We will help you develop a sales funnel that leads customers to where you want them to go.
Got a project? We are ready when you are
Save your time and get 50% more ROI
Get revenue growth for your business with the best full service digital marketing agency today.