Welcome to the digital age, where marketing strategies extend beyond traditional models, threads of connectivity transgress geographical barriers, and businesses find their voice amidst the cacophony of the World Wide Web. This evolution is particularly evident in the Philippines, a nation that has embraced the digital age with open arms and leveraged it to its advantage. But, how can entrepreneurs and enterprises navigate this sea of possibilities to reach their target audience? Who are the trusted allies in this digital battleground? Here, we explore the top ad agencies in the Philippines that have mastered the art and science of digital marketing, social media marketing, influencer marketing, paid ads, and SEO. Are you ready to discover who these game-changers are?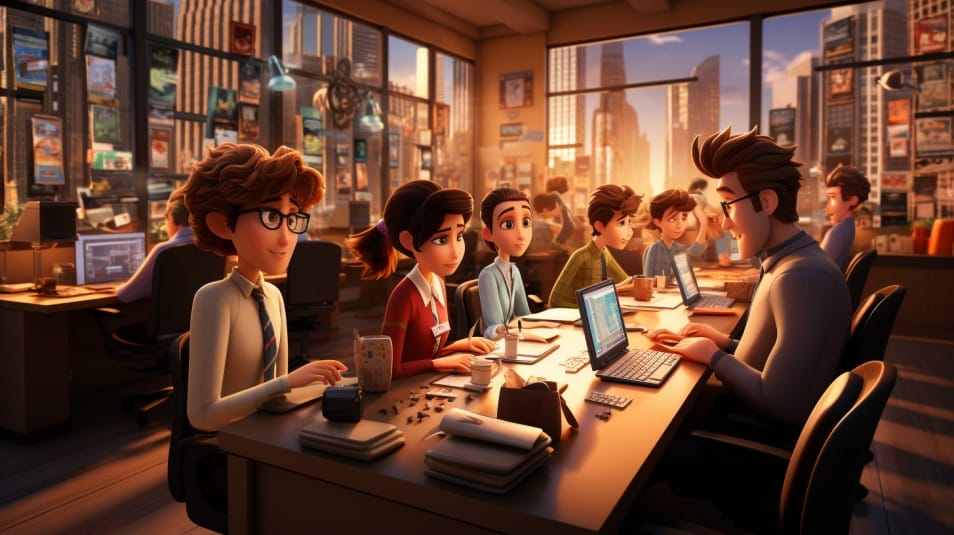 Lime Digital Asia: Revolutionizing Digital Marketing
Since its inception, Lime Digital Asia has been at the forefront, pioneering change and setting new benchmarks in the digital marketing landscape of the Philippines. This Manila-based agency offers an array of tailored services, from social media to influencer marketing, paid ads, and SEO, designed to help brands leave an indelible mark in the digital world.
Their modus operandi is simple yet profound. They delve deep into understanding their client's unique needs, fostering a culture of collaboration that leads to exceeding client expectations. Their data-driven approach, coupled with their seasoned professionals, ensures they deliver measurable and tangible marketing outcomes. This commitment to excellence and innovation has led them to become one of the most sought-after ad agencies in the Philippines.
Pronto Marketing: A Name Synonymous with Success
Pronto Marketing is another renowned name in the digital marketing sphere. Offering comprehensive services ranging from website management, SEO, to social media marketing, they have carved a niche for themselves in the Philippines' digital marketing sector.
They are known for their seamless client communication, tactical execution, and results-driven approach. Their commitment to enhancing the digital presence of their clients through strategic planning and execution has earned them their reputation and a spot on this list.
SVEN: Pioneers in Influencer Marketing
In a world where influencers yield significant power in marketing dynamics, SVEN has positioned itself as a trailblazer in this domain. This ad agency has revolutionized how brands reach out to their audience by leveraging the power of influencers.
SVEN's influencer marketing strategies are designed to garner maximum engagement and conversions, establishing an authentic connection between brands and their audience. Their expertise in this area makes them a go-to agency for influencer marketing in the Philippines.
7th Media Digital: Transforming Businesses with Effective Paid Ads
Understanding the intricacies of paid ads and utilizing them for maximum benefit is no easy feat. That's where 7th Media Digital steps in.
They have mastered the art of crafting attention-grabbing, conversion-oriented paid advertisements that resonate with the target audience. Their approach has helped numerous businesses amplify their reach and build a strong presence in the digital landscape. With their expertise in paid ads, 7th Media Digital is a force to be reckoned with in the industry.
Gohan: Harnessing the Power of Social Media
Social media marketing is a dynamic tool that can catapult a brand's visibility. Gohan, a leading ad agency in the Philippines, understands this potential and has harnessed it to deliver remarkable results for their clients.
With its unmatched social media strategies, Gohan has enabled brands to connect with their audience on a more personal level. Their innovative campaigns have set new standards in social media marketing, earning them a place in the top ad agencies in the Philippines.
More of the article will continue to discuss the remaining agencies, their expert areas, and their contribution to the digital marketing scene in the Philippines.
Wazile: Excellence in Web Design and SEO
In the realm of digital marketing, Wazile has earned a reputation for its innovative web designs and effective SEO strategies. They understand that a compelling website paired with robust SEO can significantly boost a brand's digital presence.
From crafting aesthetically pleasing and user-friendly websites to executing meticulous SEO strategies, Wazile is dedicated to helping brands improve their search engine rankings and enhance their online visibility. With their technical acumen and creative flair, they have made a significant impact in the digital marketing space in the Philippines.
M2 Social: Connoisseurs of Social Media Marketing
M2 Social, as their name suggests, has positioned itself as a leader in Social Media Marketing. The ad agency has a knack for creating engaging, eye-catching content that resonates with the target audience.
Their expertise in understanding audience behavior, preferences, and trends has allowed them to create social media campaigns that not only garner attention but also foster meaningful brand-consumer relationships. With their commitment to delivering top-quality social media marketing services, M2 Social is a name to reckon with in the industry.
Navigating the Digital Marketing Landscape in the Philippines
With the rise of digital technology and the shift in consumer behavior, businesses today must navigate and adapt to the evolving landscape of digital marketing. These top ad agencies in the Philippines, with their unique strengths and innovative approaches, are trailblazers in this field. From Lime Digital Asia's tailored digital marketing solutions to robust SEO strategies, these agencies are transforming the digital marketing landscape, providing brands with the tools and strategies to successfully reach out to their target audience and achieve their marketing goals.
Conclusion: The Dawn of a New Digital Era
As we delve deeper into the digital age, the importance of effective digital marketing strategies becomes increasingly clear. The top ad agencies in the Philippines have evolved in tandem with these changes, offering innovative and effective solutions that cater to the unique needs of their clients.
Leading the pack is Lime Digital Asia, a trailblazer in digital marketing. With our tailored solutions, seasoned professionals, and data-driven strategies, we deliver measurable results that help our clients achieve their marketing goals. Ready to experience the Lime Digital difference?

FREQUENTLY ASKED QUESTIONS
What distinguishes Lime Digital Asia among other ad agencies?
Lime Digital Asia offers tailored digital marketing, social media marketing, influencer marketing, paid ads, and SEO services designed to exceed client expectations.
Do all ad agencies offer the same services?
While most ad agencies offer a range of digital marketing services, the quality, expertise, and specific focus areas of these services may vary across agencies.
How do ad agencies contribute to a brand's online visibility?
Ad agencies enhance a brand's online visibility by implementing effective digital marketing strategies, such as SEO, paid ads, and content marketing, tailored to reach and engage the brand's target audience.
What makes an ad agency effective?
An effective ad agency understands their client's unique needs, employs data-driven marketing strategies, and continuously adapts to evolving digital trends, thereby delivering measurable results.