Are you measuring what matters on social media?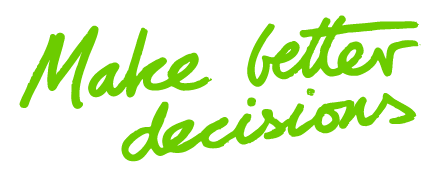 To make the right decisions you need reporting that delivers insight based on the right data.
Our social media insights reporting helps you make better decisions by giving you an accurate picture of your performance. As a result, you know exactly how to improve your social media ROI.
We measure and analyze only the metrics that matter – trust us, there are lots that don't.
You get practical solutions, based on real data, to help you shine on social.
Book a Consultation
01.
Track and improve social media performance
Our performance insights reports don't just give you the numbers, they'll also give you practical advice based on those numbers, from our data and insights team. We have worked directly with some of the biggest brands and agencies as social media specialists. This means you'll get the benefit of their hands-on social media experience combined with their data skills.
We gather demographic information on who's talking about your brand, what they talk about, and what's important to them. Using this data, you can infuse your creative strategy with content that compels – not repels- your target customer.
02.
Insights reports tailored to your brand
As one of the fast-growing social media strategy agencies in the Philippines, we have access to and use advanced sentiment analysis tools, we tell you not only what people are saying, but how they feel. Taking these patterns into account, we can help modify your customer service strategy to play off of your audience's reactions.
We're not a social media tool. We are a social media agency that plans action FOR YOU. We won't hand you an overwhelming amount of data that ends up on someone's to-decipher list. We provide insights on what the data means, forming the story behind the data so you can apply it to your business objectives.
Lime Digital Asia — Brand Strategy & Digital Agency.
Your customers want to be heard.
It's our job to let them know you're listening.