In today's digital age, the internet landscape is the new frontier for brand expansion, customer engagement, and revenue growth. As business leaders or marketing managers, mastering the art of internet marketing becomes crucial to navigate this challenging seascape. Through this lens, we illuminate Lime Digital Asia, a leading social media marketing agency in the Philippines, which has been instrumental in shaping this digital landscape and can be your indispensable ally in this journey.
Quick Takeaways
Social media marketing is a powerful tool for brand success, especially in the Philippines, the "Social Media Capital of the World".
SEO plays a crucial role in improving your brand's visibility and credibility.
User-Generated Content (UGC) fosters authenticity and community spirit, leading to increased customer loyalty.
A strong online community results in higher customer retention.
Unleashing the Power of Social Media Marketing
When we talk about internet marketing or advertising, the conversation inevitably turns to social media. Social media marketing plays a major role in defining a brand's success, with the Philippines being one of the fastest-growing digital markets in the world.
The Rise of Social Media in the Philippines
The Facebook Phenomenon
The Philippines, fondly known as "The Social Media Capital of the World", has seen an impressive surge in social media usage. About 89% of the Filipino internet population are active Facebook users, making it an ideal platform for effective social media advertising.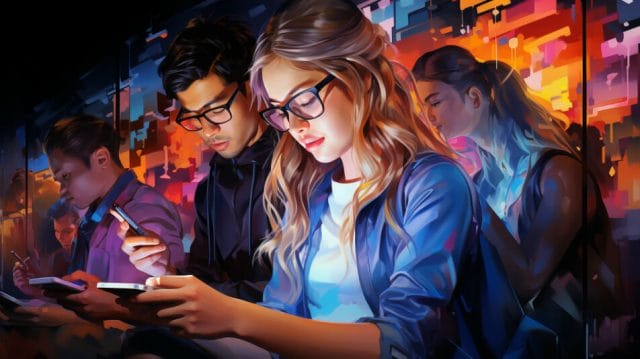 Instagram and Its Influence
Instagram is another platform that is rapidly gaining popularity amongst Filipinos, especially with the younger demographic. The visually-driven platform has become a hotspot for influencer marketing, a technique that taps into the trust and credibility of influencers.
Harnessing Social Media for Brand Success
Social Media is capable of shaping brand perceptions and driving customer engagement. As an expert social media marketing agency in the Philippines, Lime Digital Asia helps brands leverage these platforms to their advantage by offering comprehensive services.
Crafting a Strong Social Media Strategy
Our team of social media community managers and SEO specialists work together to craft a robust social media strategy for your brand. This includes creating engaging content, tracking metrics with social media listening, and fostering vibrant online communities.
To reflect on the impact of a well-crafted strategy, let's consider one of our case studies. Wendy's Philippines, with our strategic assistance, was able to engage 1.4M users across social media in 2022, reaching 27.9M new customers.
This piece represents only the first part of the entire picture. The succeeding portions will delve deeper into the importance of SEO, the power of user-generated content, and how you can optimize your online presence by partnering with a trusted social media marketing agency, such as Lime Digital Asia. We will also delve into the success stories of some renowned Filipino brands, providing you with a comprehensive view of what internet marketing can achieve for your brand in the Philippines.
Amplifying Your Online Presence with SEO
In the vast digital sea, SEO (Search Engine Optimization) serves as the lighthouse, guiding potential customers towards your brand. SEO plays a critical role in making your brand visible and accessible to your audience.
The Importance of SEO
Climbing the SERP Ladder
Search Engine Results Pages (SERPs) are the gatekeepers of internet traffic. The higher your brand ranks on the SERPs, the more visible it is to potential customers. Our SEO experts at Lime Digital Asia help optimize your website's content and design to climb the SERP ladder and increase visibility.
Building Trust and Credibility
High SERP ranking not only boosts visibility but also builds trust and credibility. Customers often equate high ranking with credibility, improving their likelihood of engaging with your brand.
Utilizing SEO for Your Brand
At Lime Digital Asia, our proficient SEO specialists take a comprehensive approach to SEO. We delve into several SEO elements to ensure your brand remains at the forefront of search results.
On-Page and Off-Page SEO
On-page SEO involves optimizing individual webpages, including content and HTML source code, to rank higher and earn more relevant traffic. On the other hand, off-page SEO refers to activities you do outside of your website to improve SERP position, such as link building and social book-marking.
Our successful project with Greenfield Tools highlights how a well-executed SEO strategy can boost brand success. Within three months of our partnership, Greenfield Tools saw 9M worth of tools added to their cart.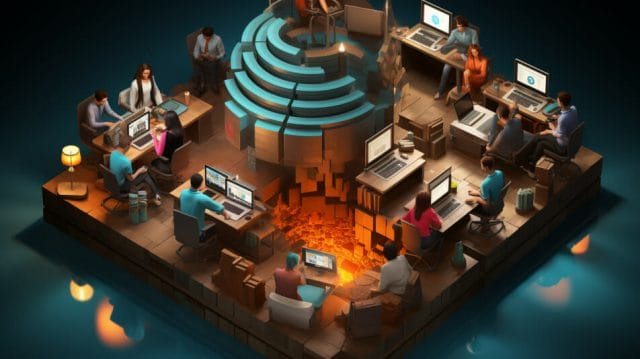 Crowdsourcing Your Content: The Power of User-Generated Content
As we navigate the vast expanse of internet marketing, we arrive at another critical facet – User-Generated Content (UGC). UGC refers to any form of content, such as images, videos, text, and audio, created by users rather than brands.
The Rise of UGC in the Philippines
Authenticity and Engagement
Filipinos are not just consumers but active contributors to the digital world. In a culture that values Kapwa(shared identity), UGC allows brands to foster a sense of community and authenticity. Brands that encourage and promote UGC often see higher engagement rates and customer loyalty.
Capitalizing on UGC for Your Brand
At Lime Digital Asia, we recognize the power of UGC and incorporate it into our comprehensive social media marketing strategies.
Encouraging and Curating UGC
Our team encourages customers to share their experiences, reviews, and content related to your brand. We then curate and feature this UGC across your brand's social networks, creating a revolving door of authentic and engaging content.
One of our noteworthy collaborations was with The Cheesiest Place on Earth. Using UGC, we managed to reach over 8M new customers and helped them generate 9 new franchises in just 6 months.
As the journey continues, we will delve into how Lime Digital Asia helps brands engage with and cultivate their online communities, further solidifying their online presence and customer loyalty. We will also explore how renowned Filipino brands leverage these techniques to achieve brand success.
Engaging and Cultivating Your Online Community
Social media not only serves as a platform for promotion but also acts as a digital hub where brands can interact with their customers and foster a sense of community.
The Importance of a Strong Online Community
Building Relationships and Loyalty
A strong online community can lead to increased customer loyalty, brand advocacy, and higher customer retention rates. Brands like Jollibee, a famous fast-food chain in the Philippines, have successfully harnessed the power of online community to build strong relationships with their customers.
Growing Your Brand's Online Community With Lime Digital Asia
At Lime Digital Asia, our social media community managers are well-versed in cultivating vibrant, engaged online communities.
Listening and Responding to Your Audience
Our team prioritizes social media listening to understand the needs and sentiments of your audience, allowing us to respond effectively and timely.
Creating Engaging Content and Activities
Creating interesting and engaging content is key to a vibrant online community. Our team crafts content that resonates with your audience and encourages interaction, incorporating polls, contests, and Q&As.
Our successful campaign with Conti's displays the impact of a carefully nurtured online community. We were able to serve a slice of Conti's to 169M new customers with an average of 8% engagement rate.
Frequently Asked Questions:
What is the role of a social media marketing agency?
A social media marketing agency helps businesses leverage the power of various social media platforms to increase brand visibility, engage with customers, and drive traffic and sales.
Why is SEO important for businesses?
SEO improves a website's visibility on search engine results pages, which in turn leads to increased website traffic, more potential customers, and ultimately, more conversions and revenue for businesses.
What is User-Generated Content (UGC) in marketing?
UGC refers to any form of content, including text, reviews, images, videos, etc., that are created by users or customers rather than by the brands themselves. UGC helps to build authenticity and fosters a sense of community amongst customers, enhancing their loyalty towards the brand.
How does building online communities benefit brands?
A strong and engaged online community can lead to increased customer loyalty, higher retention rates, and brand advocacy, all of which are beneficial for sustainable business growth.
Why is the Philippines considered the "Social Media Capital of the World"?
With one of the highest rates of social media usage globally, the Philippines has gained the title of the "Social Media Capital of the World". It's an ideal location for maximizing the benefits of social media marketing.
What does a social media community manager do?
A social media community manager nurtures and grows online communities around a brand. They manage and create content, respond to comments, analyze performance data, and develop strategies to increase engagement and community size.
Where can I find case studies on successful social media marketing campaigns?
You can check out case studies of successful campaigns conducted by Lime Digital Asia on our projects' page. Our case studies showcase the different strategies we've employed and the results we've achieved for various brands.
What makes Lime Digital Asia different from other digital marketing agencies?
Lime Digital Asia has a deep understanding of the local digital landscape in the Philippines and a team of seasoned professionals specializing in various aspects of digital marketing. We provide comprehensive solutions, from social media marketing to SEO, focused on delivering measurable results for our clients.
Conclusion: Navigating the Internet Marketing Sea with Lime Digital Asia
Internet marketing is a challenging yet rewarding venture. From harnessing social media marketing to building a strong online community, several factors contribute to brand success in the digital world. As the premier social media marketing agency in the Philippines, Lime Digital Asia provides comprehensive internet advertising solutions to help your brand navigate this vast digital seascape.
Whether you are a budding startup looking to make your mark or an established brand aiming to expand your reach, partnering with a proficient agency like Lime Digital Asia can significantly enhance your internet marketing journey. With our deep understanding of the local digital landscape and proven expertise, we ensure your brand not only survives but thrives in the dynamic and competitive world of internet marketing.
Check out our other articles for similar insights: